Home and Pool Inspection
Here is a comprehensive list of the home sections inspected.
Structure and Foundation
Electrical Systems
Plumbing Systems
Roofs and Attics
Basements and Crawl Spaces
Gutters and Drainage
Walls, Floors and Ceilings
Porches and Decks
Property and Site
Sheds/ Barns and other outbuildings
I also inspect and operate:
Furnaces year round
Air Conditioning when the temp. is 65 Degrees or above.
Plumbing Fixtures in Kitchens, Baths and Laundries
Water Heaters and Ventilation with a smoke pen.
A Representative Number of Lights and Receptacles
A Representative Number of Windows and Doors
Built-in Appliances
WE INSPECT POOLS for an Additional
Certified and Licensed Inspection Professional I have seen it lot in 20+ years of Industry experience and I pass that knowledge to each and every one of my customers at every home inspection I do. Just like a dentist or doctor I feel a home inspector is always "in practice" learning on the job everyday. I am able to help you identify potential issues with your future home purchase and save you Money and Heartache by seeing these issues before closing so they can be fixed or negotiated with the Sellers ahead of time so you can have peace of mind with your new home purchase.
Buyers' Inspection
This is the primary function of my home inspection business. To help you the consumer make the most educated decision you can during the home inspection and buying process. I am happy to do the inspection with you by my side, answering all of your questions along the way, or to finish my report and walk you thru the home inspection report page by page and explain the findings.
Sewer Scope Inspection
The Main reason we recommend a sewer scope inspection is to let us know if the property's sewer line and system is functioning as it was intended. Knowing the condition of your sewer line is important from not only a piece of mind standpoint, but also from a general home ownership standpoint. It is suggested the sewer line be reviewed every 5 years to ensure a costly problem is not forming.
Common Sewer Line Problems
Common sewer line problems are root intrusion, holes, pooling, cracks, and pipe separation. A functioning sewer line may have problems that do not currently affect the performance of the line. However, these problems may cause a future sewer backup leading to an unexpected emergency line repair or replacement.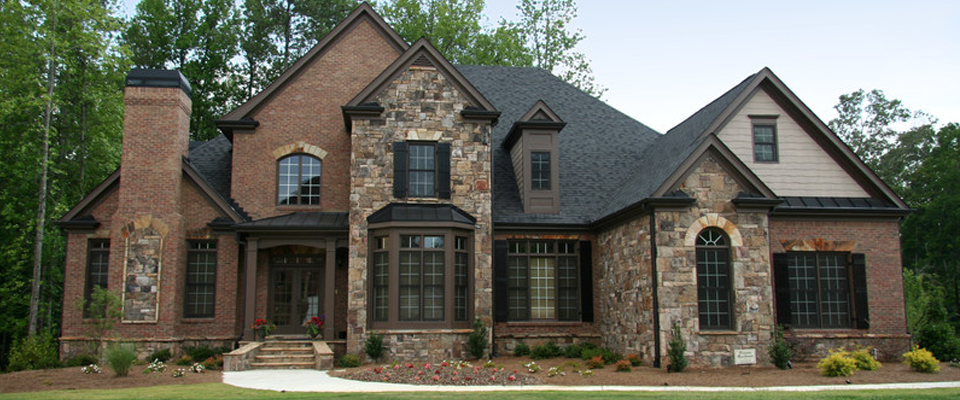 Important Home Inspections
Picture this… a buyer is working with their real estate agent, and they find the perfect home, at a great price, in the ideal location. They're determined to close on the deal, but there is one obstacle standing in their way: the home inspection. After all, a good inspector is liable to figure out the perfect house might not be so perfect.
Discovering What's Wrong with a House
Even if someone manages to find their dream home, a good inspector can help explain exactly what's not so perfect about the home, and that's a good thing. Because when someone buys a home, they're also buying all of its problems too.
Critical Home Inspections
The more complex a house or property, the more inspections it's going to need to figure out if something's wrong. At the very least, a home is a complex building of plumbing and electrical networks. At the other end of the spectrum, homes can supply water and sewage services too.
To understand if all of the features of a home are functioning properly, a buyer may have to conduct as many as six separate inspections:
General Home
Termite / Wood Boring Insect Damage
Well Water Quality
Radon Gas Presence
Septic System Reliability
Oil Tank Integrity
General Home Inspections
Subject to local forces of supply and demand as well as the size of the home, a "standard" inspection will generally run around $500 to $700. Inspectors are usually certified by state run agencies and / or members of nationally recognized organizations such as the American Society of Home Inspectors or National Association of Home Inspectors.
HOME INSPECTION COMPANY
Let me start off by making you a BIG Promise. Attend your home inspection, and if for any reason you're not satisfied with the "Quality" of the home inspection service, tell the inspector before the end of the inspection and we'll either make it right, or you don't pay the home inspection fee
How Can Guarantee an Inspection?
It's easy. find more defects than competition. The end result is that you save more money. Most contracts allow negotiations with the seller to make repairs or give you credit at closing. So the more defects we find, the more money you save.
Home Buyer's Pre-Closing Inspection
Are you buying a home? Home Inspections will inspect it prior to closing. The inspection covers hundreds of components in the home and includes an electronic report clearly outlining safety concerns and the current condition of the home. This report will give you the information you need to make the best decision and prepare for future maintenance.
Condo & Multi-Unit Housing Inspection
Do you own an investment or rental property? Home Inspections will inspect properties with up to four separate residential units.
Inspection Services
Besides comprehensive house inspections during real estate transactions, also provide affordable rates and other programs, along with a superior level of honesty and independence.
Owning a new home may be the biggest decision you'll ever make. Although the procedure is very exciting, it fast becomes overwhelming. While the house you have picked may seem to be just what you've dreamed of, how can you be certain there aren't possible severe defects that could make your investment a pricey one?
Inspection Services professionally inspect your new home as soon as possible in the purchasing process, you could be able to save hundreds on items that you may be capable of having the seller or builder fix.
business is devoted to giving you pertinent information about your new house. meticulously inspect all main components of the property to uncover unknown defects and inform you about any potential future needs and maintenance on your new home once the purchase process is completed. give you all the information that you will need to make an informed decision.
provide you with the documentation you need to make the correct choices about the property in a concise, clear manner with photographs and diagrams. For easy accessibility
Your residence is most likely one of the biggest purchases you will ever make in your life. here to assist in protecting you and your loved ones against pricey surprises.
Home Inspection
Home Inspection, provide you with the 'information' you need to make an informed decision about the property being inspected. This is done in a clear, concise, and professional manner. deliver an oral report on site and a detailed, electronic report to all customers following the home inspection.
Home Inspection has been in business since 1999, and seen many inexperienced home inspectors come and go. offer you trained and seasoned home inspection professionals. If there are any visible problems, find them. And do best to point out the "positives" as well
You see, I understand this is an important step in your life. This Guarantee is just one more way to demonstrate my desire and commitment to meet and exceed your expectations. Also, I want to ensure you have an enjoyable real estate experience.
Home Inspection, offer a simple, no-weasel-words, Guarantee. Follow during your home inspection, and if for any reason you're not satisfied with the "Quality" of the home inspection service, tell the inspector before you leave at the end of the inspection and we'll either make it right, or you don't pay the home inspection fee!
That's easy – more thorough. take time. not trying to rush through your inspection to get to the next one. That often means find defects the other guys don't. And that can mean the seller, not you, will pay for the repairs. And because more thorough, fees tend to be a bit higher. So you can pay a higher fee and get a more thorough inspection, or you can save some money by hiring the cheap inspector, and maybe spend thousands more to fix the things the cheap inspector missed.