The Ultimate Kitchen Remodel Guide: Contractors, Storage Space, & More
A kitchen remodel is a big project. You'll likely encounter unforeseen expenses, last-minute design changes, and plenty of stress during the dusty months of renovation. While the duration of the remodel can be challenging, the finished project is usually well worth the wait. The trick is figuring out how to survive until the end. Luckily, there are a few ways you can ease the challenge of renovations.
How to Have a Successful Kitchen Remodel
The best way to set yourself up for success in your upcoming remodel is to adequately prepare yourself beforehand. Study, shop around, budget, and compare samples before you tear out the first cabinet. Having a well-thought-out plan can save money and your sanity as you go through renovations
Here are some preparation tips to make your kitchen remodel successful.
Make a budget. Before you do anything else, decide how much money you're willing to spend on your kitchen renovations. Use a free calculating tool to get an estimate of how much your design ideas will cost, and alter your ideas to fit within your budget. Be sure to leave a little extra room in the budget for unexpected expenses.
Find the right contractor. Get quotes from multiple contractors before selecting one. Your contractor should have a good balance of cost and reputation, so do thorough research on potential candidates.
Plan for plenty of storage and lighting. Two of the most common problems in finished kitchens are lack of storage and improper lighting. Plan ahead for these problems by discussing options with your contractor. Talk about under-cabinet lighting and updated fixtures along with clever cabinet structures to squeeze more storage out of your kitchen space
What to Ask Your Contractor Before Starting a Kitchen Remodel
Having a contractor you can put your confidence in is an important part of your kitchen remodel. It's not only a matter of asking questions, but asking the right questions to determine who is best fit for the job. Here are the top questions you should ask to ensure you're leaving your expensive project in the hands of an expert.
Can I see your license and certificate of insurance?
Make sure your contractor has completed all the necessary certification require by your city and state. In addition to asking your contractor for proof, you can contact local agencies to ensure he or she is properly licensed.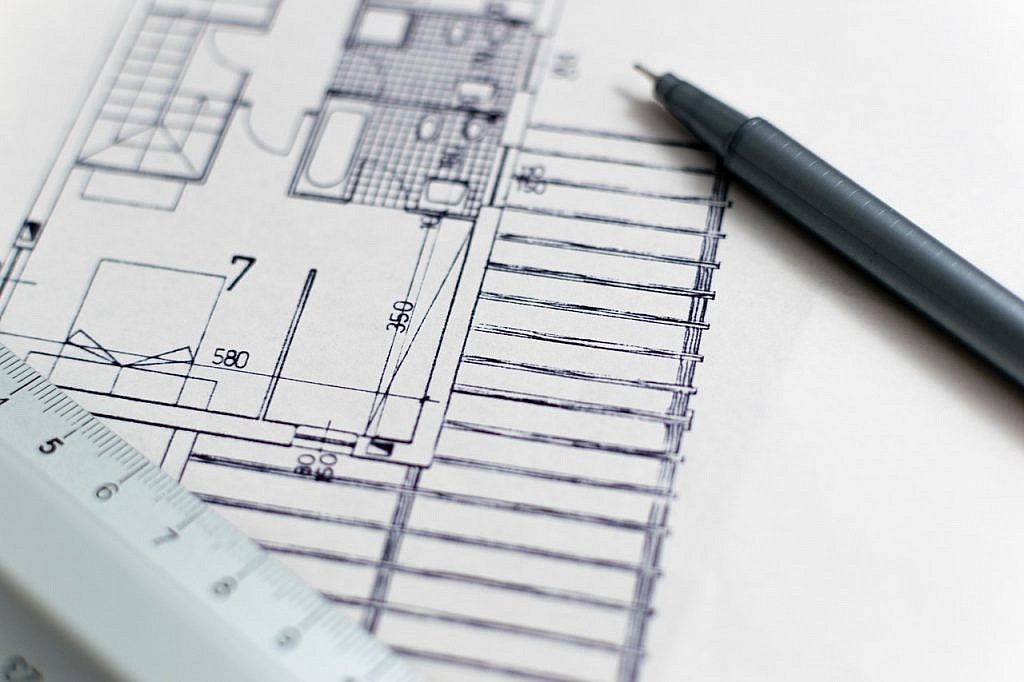 The Secrets to a Successful Kitchen Remodeling
There are incredibly breathtaking ways to update a kitchen through a kitchen remodel. The upgrading of kitchen cabinets is amongst the vast remodeling procedures that enable you to save an immense amount of money.
Would you like to know how to effectively remodel your kitchen and give it stunning new look? If your answer is yes, then you a€™re in the right place. The good news is: you don'€™t need to hire a professional interior decorator or spend huge sums of money to successfully remodel and renovate your kitchen. So, to help you get started, here are some very valuable tips.
Pick a New Style for Your Kitchen
Start by identifying a new design for your kitchen. Ask yourself if you want a sparsely decorated interior space or a rich, multi-layered design with several colors and accessories. You should begin by putting down clearly written goals for your remodeling efforts. It will be a lot easier to make choices later once you are sure of what you want. Sometimes, your kitchen may only require a new wall color which you may have seen in a photo online.
Focus on Functionality
Always place functionality ahead of fashion. What is in vogue today may lose its appeal tomorrow. So avoid those trendy shapes and colors that will soon become outdated.
Upgrade Your Floor
Upgrade your kitchen flooring with a more modern and attractive material. If you don'€™t have the money to upgrade your linoleum floors with tiles or hardwood, then you should at least change the paint. Also, bear in mind that you should change your floor before you fix new lower cabinets.
Step Kitchen Renovation Timeline
A kitchen renovation is one of the most popular home improvement tasks among homeowners. It's also one of the most complex – chiefly because there are multiple stages and tradespeople involved. Ensuring that each step of the renovation is perfectly coordinated will help to make it a stress-free process with a satisfying outcome.
To map out a plan, talk to your designer or cabinet-maker and ask them to clearly explain how they work and what will happen once your renovation begins. This will really help, even if you are organising your own tradespeople, such as plumbers and electricians, to ensure all trades are booked in at the correct stages of the process and all necessary items are bought.
Designing your kitchen
The first step, and one of the most exciting in any kitchen renovation project, is the design process. Don't rush this stage. Take your time to ensure you explore all layout options and material choices with your designer. Spending some extra time now will ensure you don't have any regrets later, and will also help the rest of the process to run smoothly.
Removing existing cabinets
Once you have placed the order for your new cabinets, the supplier will be able to give you a date for delivery. Prior to receiving them, your existing cabinets will need to be removed – note, this is a good time to get the take-away menus ready while your kitchen is out of action. Alternatively, dust off the barbecue and move out onto the deck if the weather is fine or set up a temporary kitchen space where you can eat inside.
Beginning the building work
If you are opening up a new window or are removing or building some new walls as part of your kitchen renovation, this is the stage when the majority of structural work will take place. It will need to be scheduled so that it is completed prior to the date the new cabinets are due to be delivered and installed. Check with your carpenter or builder how long they think the work will take. As a guide, minor building work will only take a day or two to complete.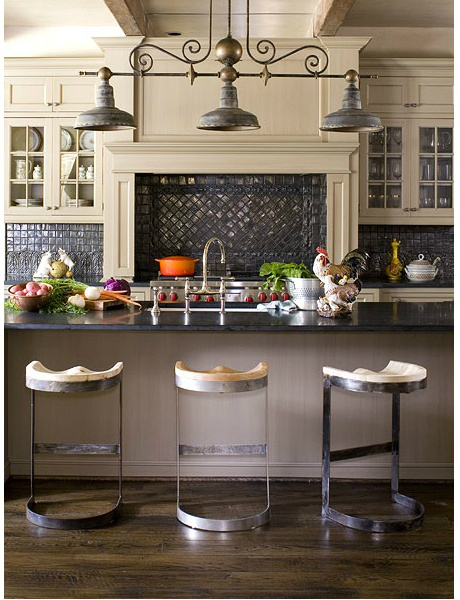 THINGS TO CONSIDER BEFORE RENOVATING YOUR KITCHEN
A kitchen is the soul of every home. It's the room in your house where the whole family gets together quite often and the ideal place to socialize. Its design requires more thought than picking just materials, appliances and colors. The look of the cooking space in your household is an hommage of a person's taste and all extras come down to your preferences and the style of your home as a whole
MAKE UP YOUR MIND ON WHAT YOU WANT TO ACHIEVE
The whole process of kitchen renovation is more than just aesthetics. Focus on what you want to achieve with the process, whether it's a better utilization of space, adding extra functionalities or integrating your kitchen with other areas of your home. This will help you rationalize the renovation project and assure everyone in the household involved is on the same page from the very beginning.
SET A REASONABLE BUDGET
It's very important to set a reasonable budget for the process of remodeling, having in mind the actual value of your property. There is no purpose in investing $15,000 in a superior kitchen if your property is worth $150,000 – you just won't get your money back. On the other hand, if your property is worth $500,000 and you remodel on a low budget you could end up devaluing your home which is not good either.
DECIDE HOW YOU ARE GOING TO EXECUTE THE PLAN
The most cost-effective approach to kitchen remodeling is doing it yourself, but it doesn't come without a risk. Be realistic when you think of how much you can do yourself and what will require a skilled professional such as a kitchen designer or a contractor. If you go for a total do-over, you might need to carry the plumbing, electrical and gas fittings too. It's for the best not to attempt to do these things on your own and hire a reliable professional instead.
DETERMINE THE COLORS SCHEME
If you remodel the kitchen simply because you need a change of scenery, rather than to sell it, you have the room to be creative with everything, even the colors. Follow your heart and just choose a kitchen style. Whether it's the Italian-style rustic kitchen or minimalistic modern look cooking space you long for, the style you want will dictate the color scheme.
What to Ask Your Contractor Before Starting a Kitchen Renovation
The kitchen contractor you choose determines the success of your kitchen renovation
Like any other home renovation project, when you're embarking on a kitchen remodel, whether major or minor, don't skip on the planning. A project that impacts the heart of your home requires careful thought.
Before you hire a kitchen remodeling contractor, ask these questions
know you're eager to rip out those ugly, dark brown cabinets and 1980's lighting. But before you begin your remodel, here are some important questions to ask your contractor so there are no illusions and you know what to expect.
Do You Have References?
When you're putting out thousands of dollars, it's not unreasonable to want to know what you'll be getting. A reputable contractor should be able to provide you with names and numbers of past clients. Don't be bashful about contacting the people on that list and asking them for feedback.
How Long Have You Been in Business?
Contractors who've been in business for many years are likely to have worked out the kinks of their trade, and know what problems are most likely to arise and how to handle them quickly and efficiently.
How is Payment Handled?
You should never pay for the entire project before any work is done. While it's not uncommon to be asked to pay a minimal portion up front, look for a set schedule that outlines payments as certain milestones for the work are completed.